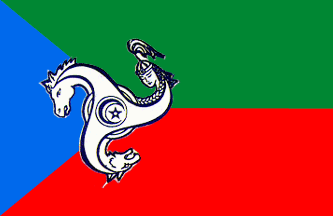 The Kumyk ethnic group will be debuting in the Turkvizyon and Bala Turkvizyon Song Contest in Istanbul, Turkey.
The Kumyks are a Turkic ethnic group who have traditionally lived on the Kumyk plateau in Dagestan, over 500,000 Kumyks live in Russia and they make up just under 15% of the population in Dagestan. Participation in the competition is being organised by МКО "Qumuqlar".
They have announced that details regarding the selection processes for both contests will be announced over the weekend. They have however said that the Turkvizyon participant will be Fatman & Gulmara if the duet win the Kazakh competition "Altın kyuz" (Алтын кюз). Both of their entries will be performed in the Kumyk language.
Source: Qumuqlar