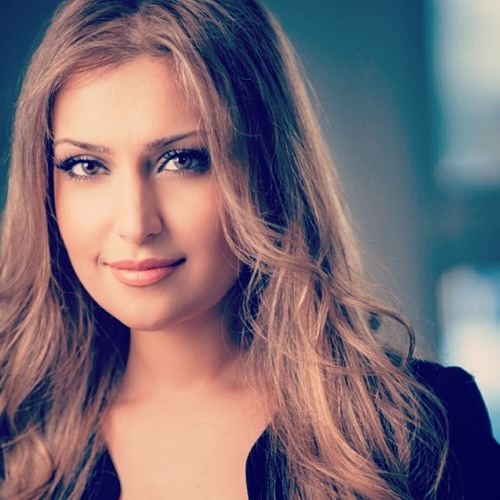 Ahead of this years ABU TV Song Festival we will be interviewing a number of the participants. Today we bring you the interview from this years singer from Afghanistan, Mozhdah. Mozhdah is the first Afghani singer to participate in the festival since 2013.
May I start by saying thank you very much for talking to us, how does it feel to be representing Afghanistan at this years festival?
To be chosen to represent my nation in this year's festival is an absolute honour. I am very excited!
You are an acclaimed song writer and singer in Afghanistan, what was it that drew you to participate in the festival?
I feel very lucky and fortunate to have been chosen by one of the biggest television networks in Afghanistan, Ariana Television Network, to represent my country in this year's Festival.
The song you will be performing in Istanbul is called "Your Pride, My poison", can you tell us more about it?
Afghanistan is a nation that has been through over thirty-five years of war. The people have endured much pain and suffering. Music is a gift that can temporarily take away the problems, pain, and misery that most Afghans face on a daily basis, this is why music plays such an important role in Afghan society, and so, most of my songs consist of, or express lyrics which are strong, positive messages of unity. Afghanistan is also still considered the worst place for women to live. I am a strong advocate of human rights and especially women's rights. With my father's help I have written a very powerful and politically charged song about the misery and suffering that women continue to endure in Afghanistan.
Music from Afghanistan is not really heard on an international scale, how does it feel to be able to promote it to such a large audience?
For me to be able to promote Afghan music to such a large audience is an absolute dream come true.
Alongside your musical career you are also a very popular television presenter with your own television show, what was it that drew you to television?
I was never the girl who said, "I want to be a singer when I grow up" It never crossed my mind, but as I witnessed the situation in Afghanistan get worse, especially for women, I decided that music would be the most effective way to reach people by the millions and get my message across. I had something to say to all who had forgotten. Before the war, before the Taliban regime, the women in Afghanistan had rights and freedoms, they went to school, participated in the work force, and in society. During and after the Taliban rule Afghanistan was never quite the same. Women became second class citizens, lacked the basic human rights, most were and are not allowed an education. Those who do go to school and work are in constant fear for their lives. This is why my first step was to remind Afghans of who they really are through lyrics and music. Soon after my music career took off, I was offered a position to host my own television show. Now, suddenly, and fortunately I had the opportunity to reach an audience of millions not just with a four minute song, but for many hours a week. I had the chance to actually speak with them. I was able to have a live audience participate in discussions. We discussed family issues, taboo topics which weren't even discussed within households: child abuse, domestic violence, forced child marriages etc. It became a very controversial show, but also had a great impact.
For your viewers what will it mean to be able to see you performing in Istanbul and representing Afghanistan?
Afghanistan rarely has the chance to participate in international events and when it does, it is a very big deal, so I think they will be very proud.
Finally do you have anything you'd like to say to the readers of Eurovoix-World.com?
Thank you for taking the time to read my interview and I hope that you watch and enjoy the show.
We wish Mozhdah all the best for her future as both a singer and a presenter. As soon as her song "Your Pride, My Poison" is released we will bring it too you. The song has now been released, click here for more details.
The ABU TV Song Festival 2015 takes place on October 28 in Istanbul, Turkey.