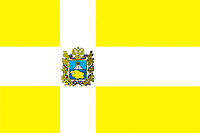 The Nogai ethnic group of Russia will be competing as Stavropol Krai at the Turkvizyon Song Contest.
Stavropol Krai is in the south of Russia and is home to 2.8 million people. The region has the second largest Nogai population in Russia behind Dagestan, a total of 22,006 Nogai live in Stavropol Krai consisting of 0.8% of the population.
Stavropol Krai is being represented by Islam Satyrov in the Turkvizyon Song Contest and Madina Kartakeyva in the Bala Turkvizyon Song Contest.
Source: Turkvizyon.tv