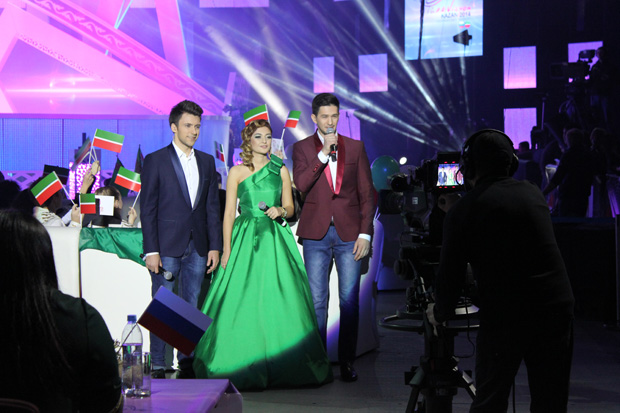 Hopes of a Russian return to the Turkvizyon Song Contest have been lifted by the news of improving relations between the Russian Federation and Turkey.
The Turkvizyon Song Contest has been a minor playing field for an international fall out between Turkey and the Russian Federation. The Russian Federation withdrew their support for its constituent Republics participating in the contest last year following the downing of a Russian fighter jet in Syria by the Turkish military. At the time the Russian Ministry of Culture called for the withdrawal of the Altai Republic, Bashkortostan, Khakassia, Tatarstan, Tuva and Yakutia (Sakha Republic) from TURKSOY (International Organisation of Turkic Culture). Following the formal withdrawal of the six Republics, Crimea, Kabardino Balkaria & Karachay Cherkessia, Kumyk, Moscow and Stavropol Krai also withdrew.
It was announced at a Press Conference in Ankara on Monday by the Turkish Prime Minister that Turkey would now seek better relations with Russia. This followed a formal letter from the Turkish President to Vladimir Putin the Russian President expressing regret over the downing of the Russian fighter jet in November 2015. These steps to a normalisation of ties between the two countries is encouraging for fans of the Turkvizyon Song Contest who hope that the Russian regions will be back at the contest in 2016.
Eurovoix-World.com has been in discussions with the delegation from the Republic of Tatarstan about whether they would be competing this year. In discussion that we reported on June 15, it was revealed by the Head of Maidan Television, Mr Dalvetshin that relations between Russia and Turkey were a significant boundary to participation in the contest. At the time Mr Dalvetshin stated that until relations between the Russian Federation and Turkey improved participation was unlikely.
The latest news means that it is likely that the following regions could now take to the Turkvizyon stage in Istanbul later this year:
Altai Republic
Bashkortostan
Chuvashia
Crimea
Dagestan
Kabardino-Balkaria
Karachay-Cherkessia
Kemerovo
Khakassia
Kumyk
Moscow
Stavropol Krai
Tatarstan
Tuva
Yakutia
Source: Daily Sabah